Persevering, the modern Halchimist is not limited by his environment because he never loses sight of his goal.
No matter where he is, he adapts and focuses his efforts to create value around him.
In these unpredictable times, we need to rethink our habits and redouble our creativity and vigilance to continue to turn our lives into gold.
The modern Halchimist has understood it well, and if this year 2021 was the year of the concretization of his dreams?
Be in Halchimy with your time!
---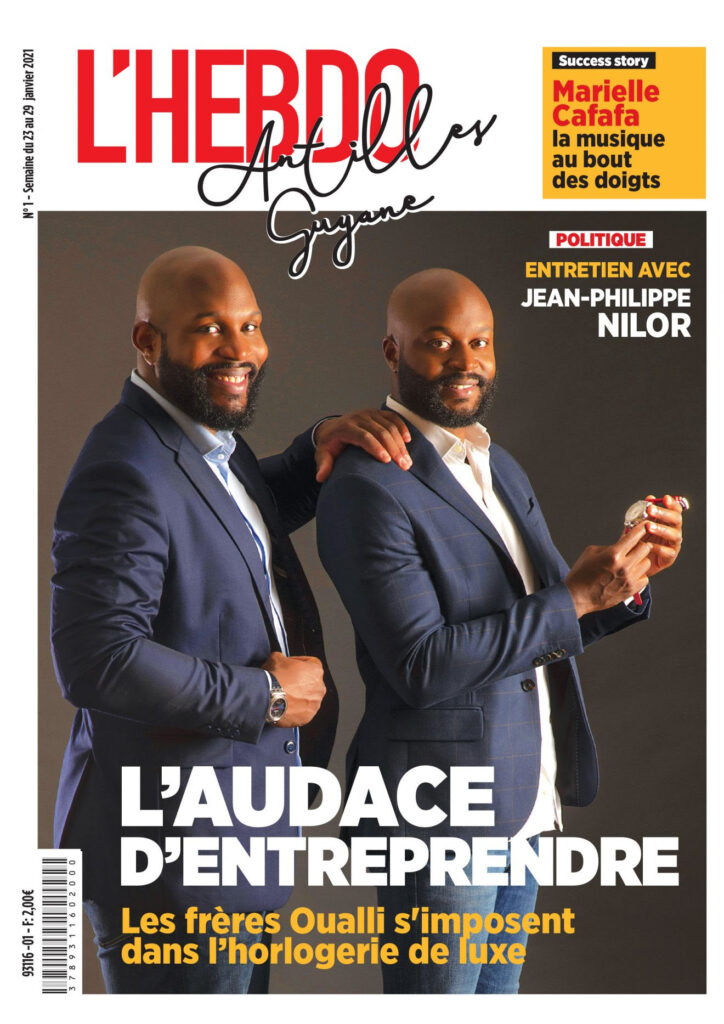 The Maison Halchimy in the first issue of the Hebdo Antilles Guyane magazine.
Meet Kevin and Nicolas OUALLI, founders of Maison HALCHIMY in the first issue of the Hebdo Antilles Guyane available in newsstands and points of sale in Guadeloupe, Martinique and Guyana.
Halchimy participates in the 5th edition of the "OFF 5 des Indépendants"
Since last December, you can meet the founders of the Halchimy watchmaking house during the 5th edition of the Off 5 of independents, which is held just a stone's throw from the Place Vendôme, in the Parisian boutique Fréret-Roy.